Order: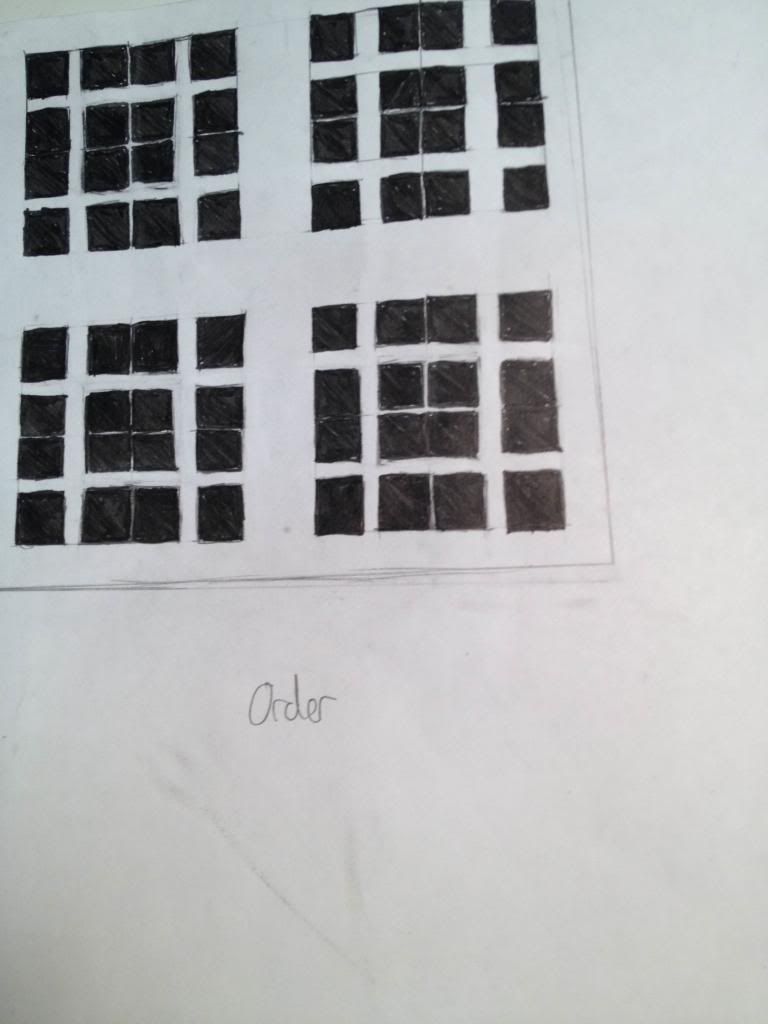 How this is order is that I see order as something that would have neatly placed boxes with more boxes in them.
Increase: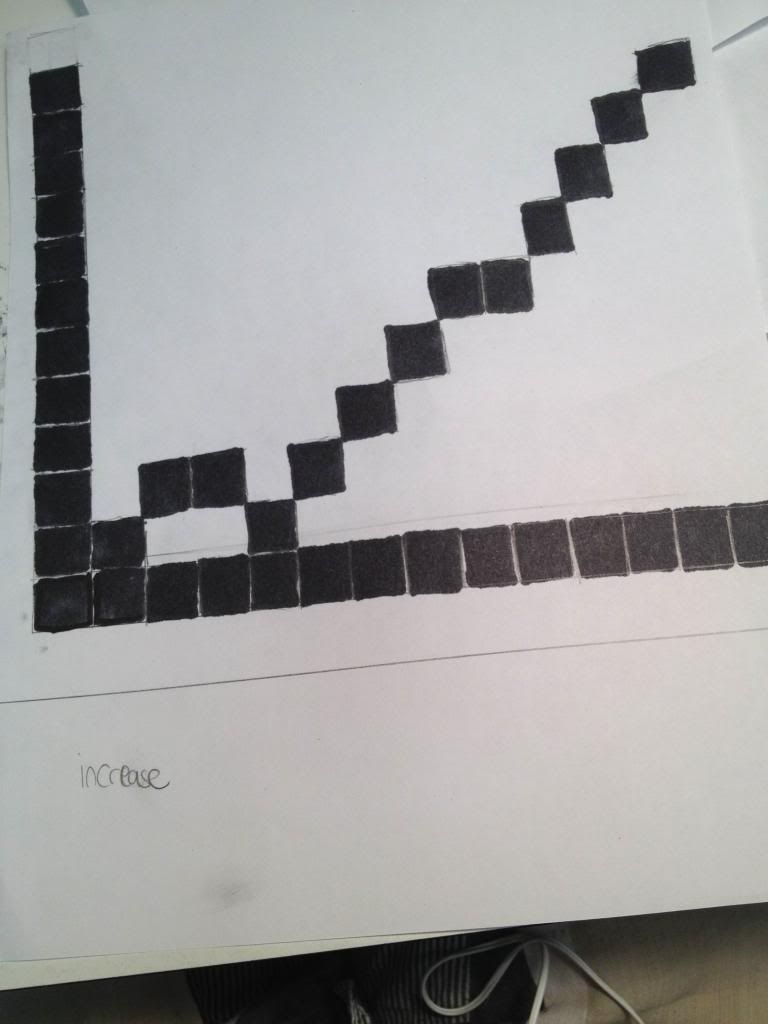 How this is increase, is that I made this like a chart that looks like something is increasing.
Tension and Playful:
Why I consider the top one tension is because I see tension as something that would be lightly touching something. Also, because of that, it looks like there are white boxes in between the lightly touching boxes.
Why I consider the bottom one playful, is because I was inspired by if boxes were playing with a ball.
Bold and Congestion:
How the top one is bold is that I made a thick border for a fairly large square.
How the bottom one is congestion is that there is this giant square surrounded by smaller squares touching each other.