Latest
Entries

»

I used a SCAD facility map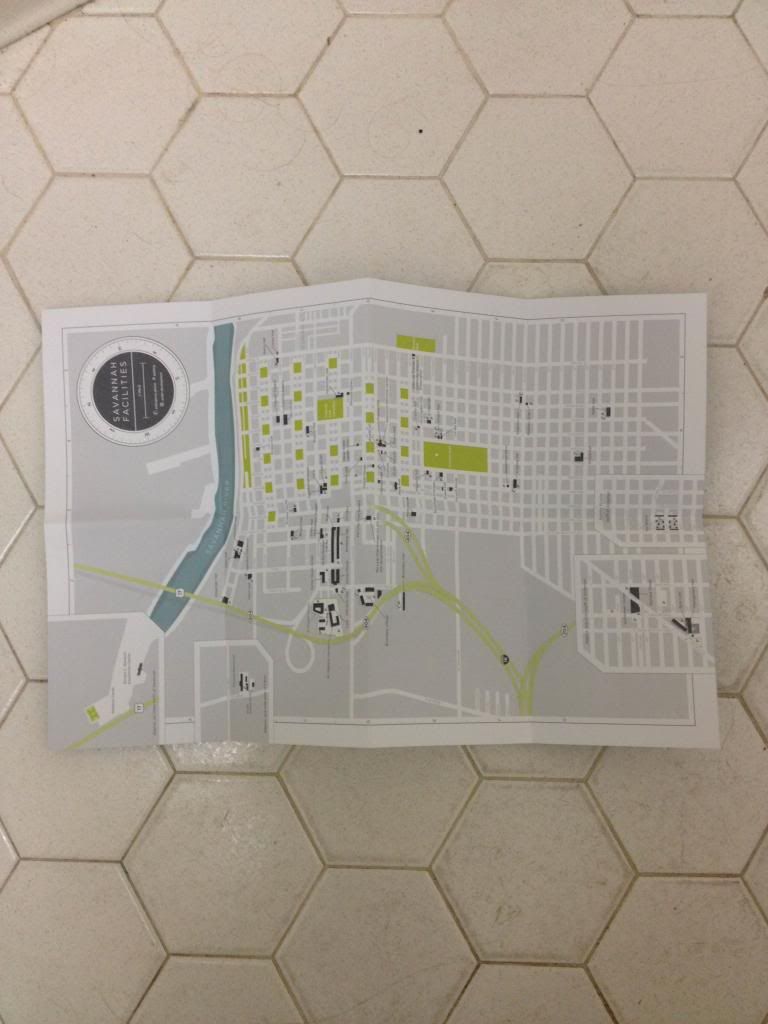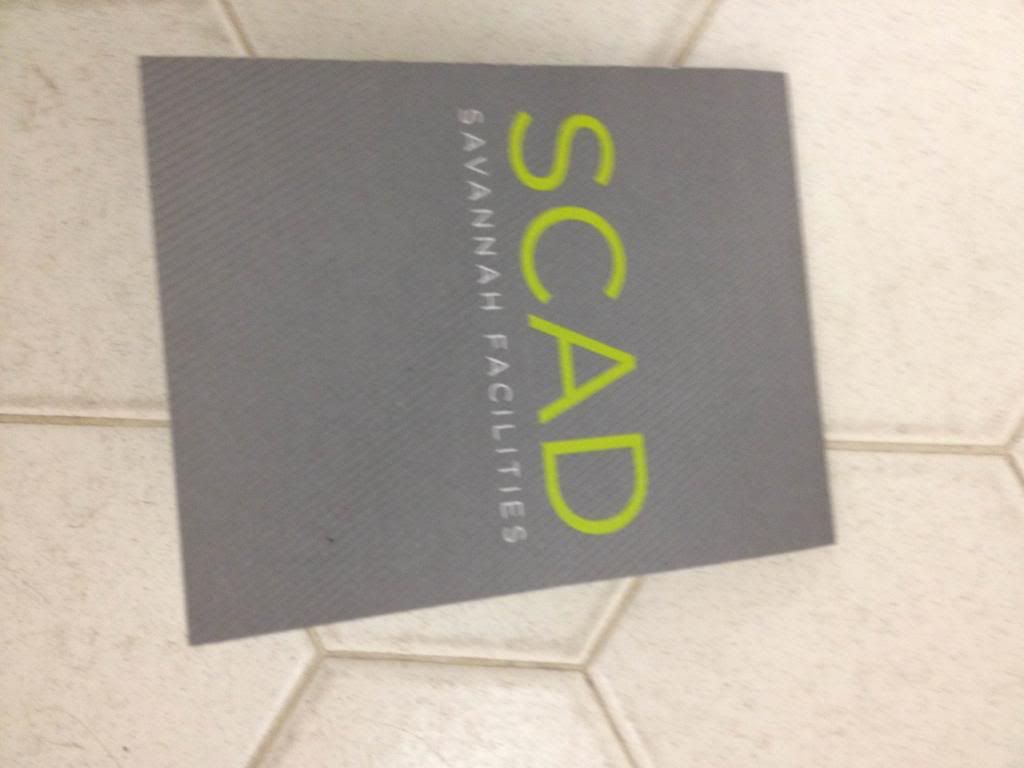 I took a shower with it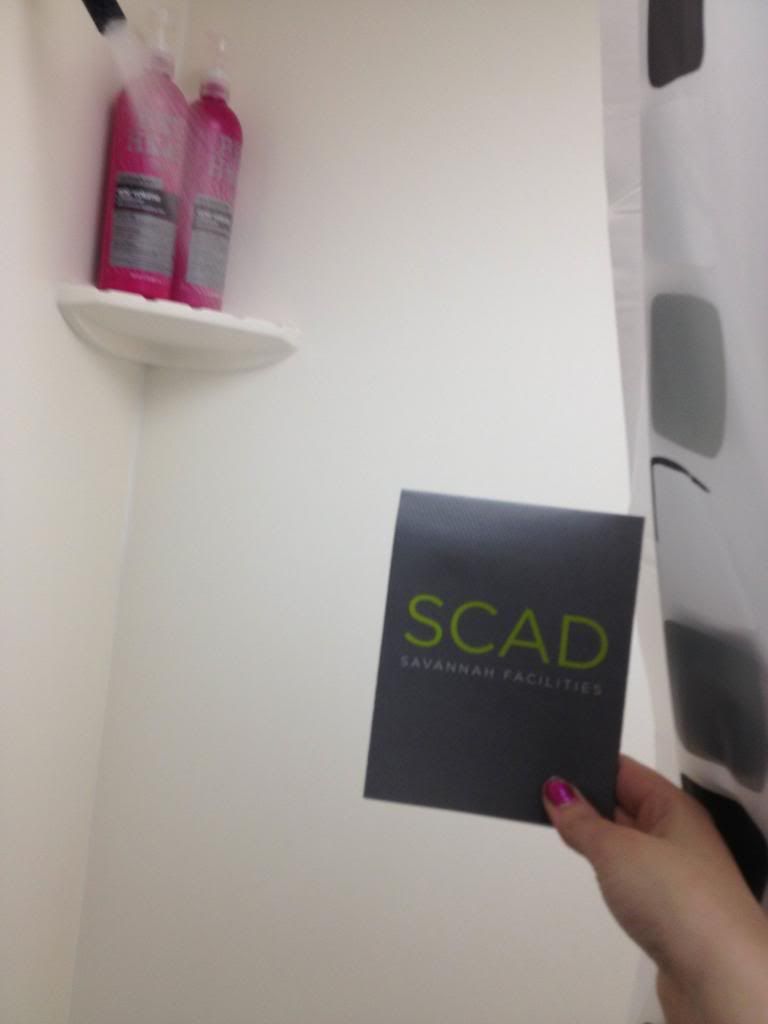 I also shaved the front and back of it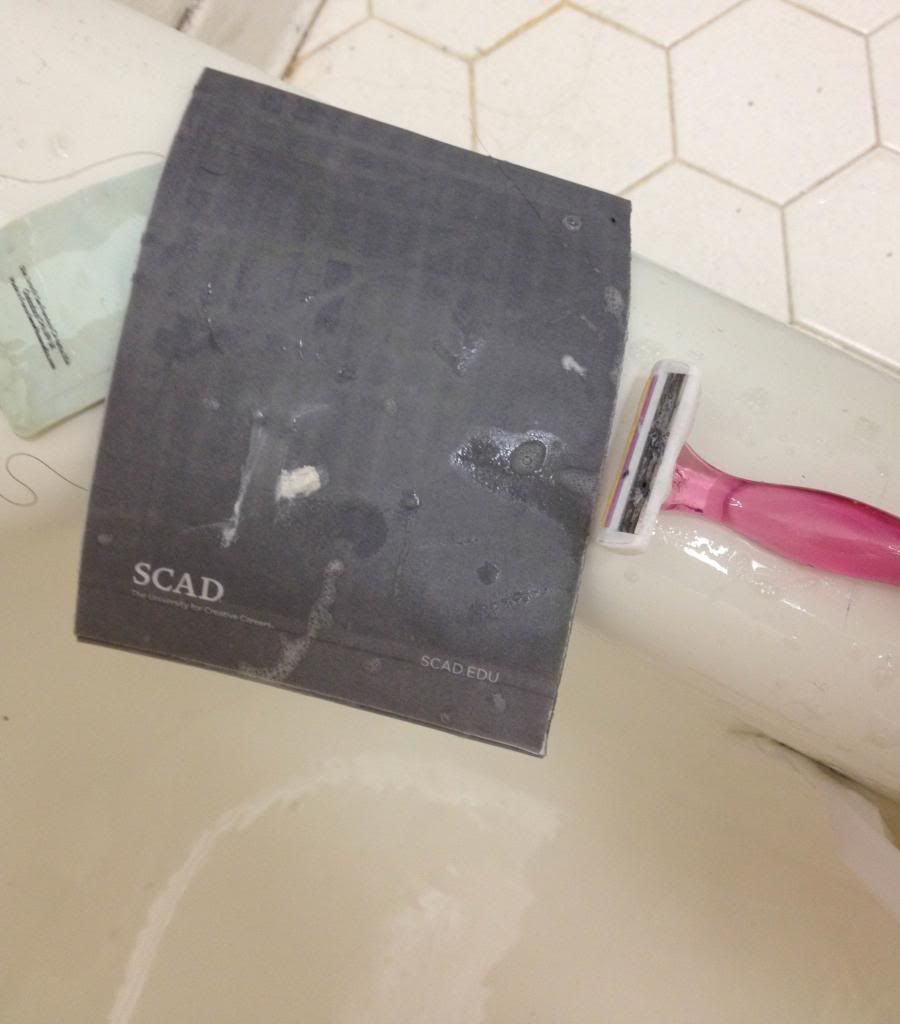 I put on our clothes rack to dry
When it was dry, I washed it in our sink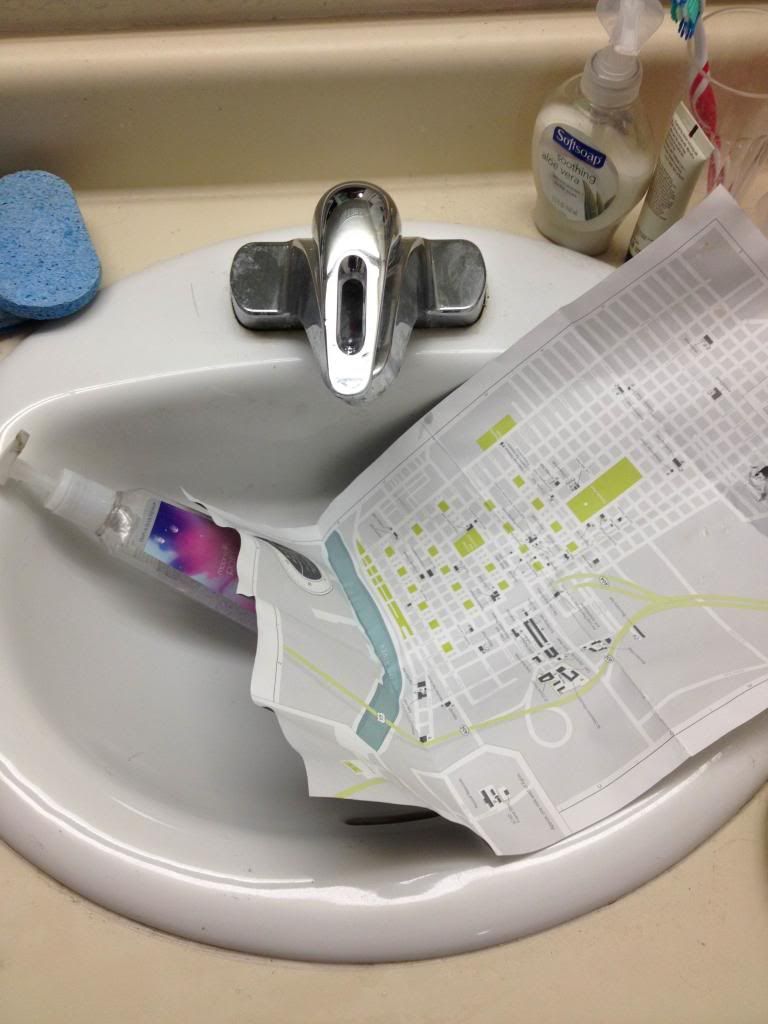 I lost some of the pieces and I let the map dry on my desk. There was some pastel dust on there, so I just added more pastel to the map while it was wet.
and then when it was dry, I added some watercolor.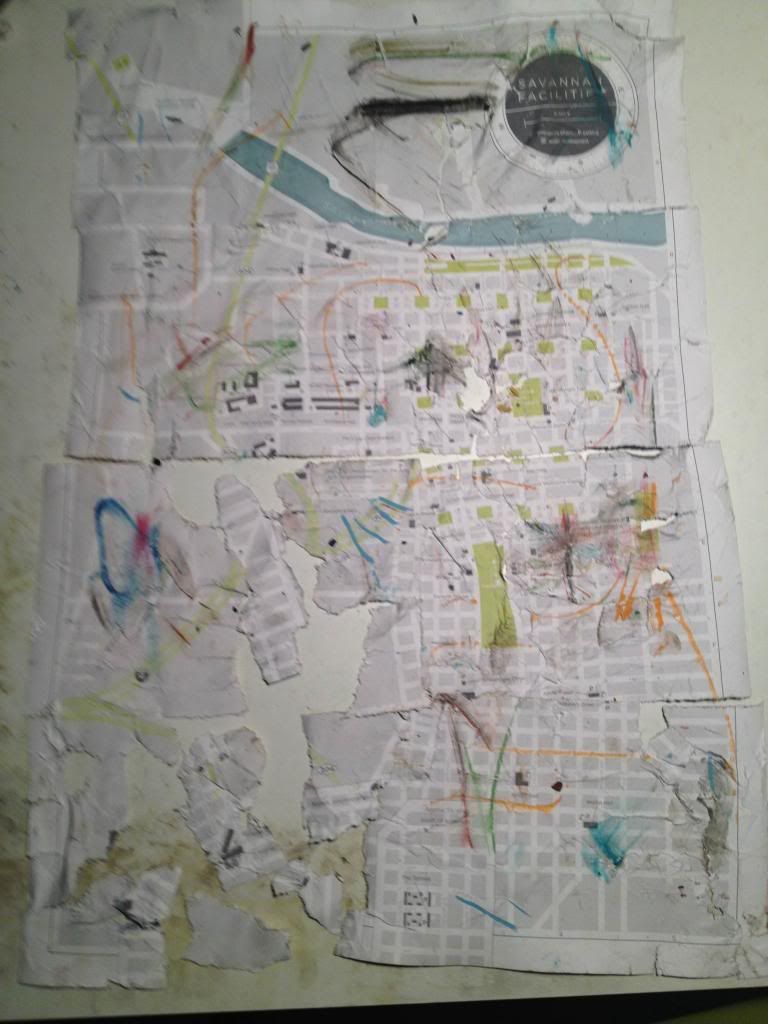 Final Piece: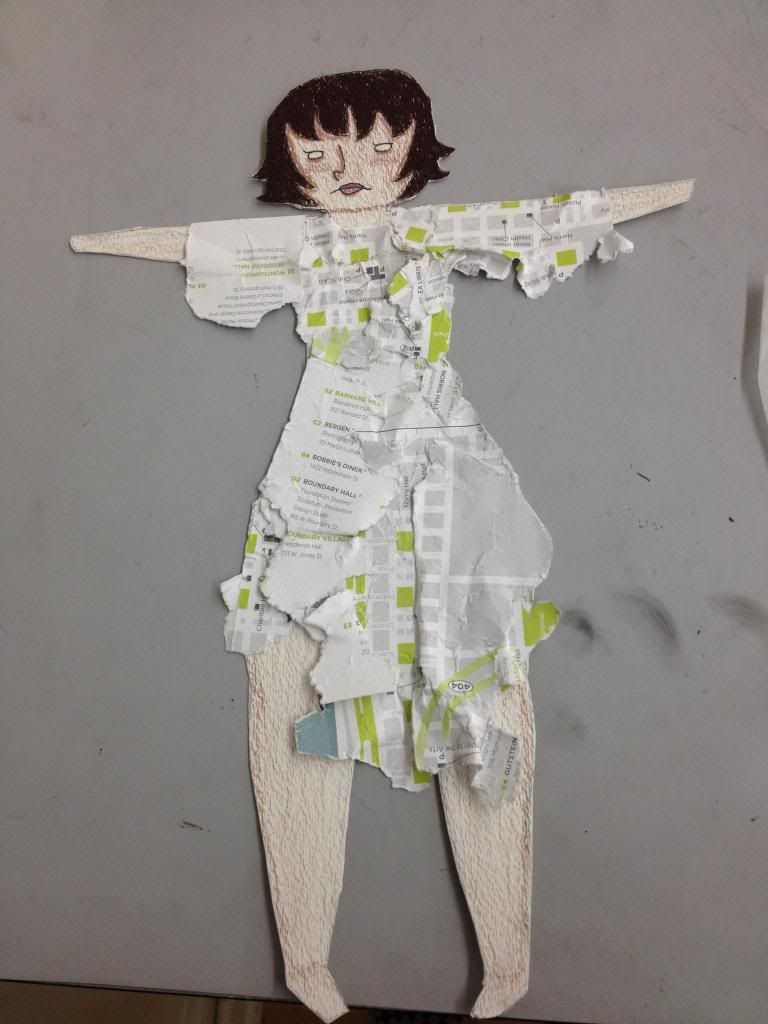 Critique Notes: Generic pose and not much color
Thoughts: I had a lot of fun with this project, despite the challenges of trying to make a 3D model and failing. I wish I added more color to the map(s) I used in the final piece.