Now that Halloween is over, I'm already starting to get into the holiday season. And this year I couldn't be more excited about Barney's window displays. "Electric Holiday" is the title for the new Disney theme, in which Minnie Mouse dreams of becoming a Paris fashion model. Tons of famous fashion figures are getting a Disney makeover and even the iconic Disney characters themselves got a new look, which has actually been causing quite the stir due to their new drastically thin body sizes. I hardly think it's controversial, I just see it as these characters getting the "fashion croquis" treatment.
"When unveiled to the public on Nov. 14, Barneys' Madison Avenue flagship will feature a three-dimensional electric light show; a moving art short film in the window displays that will turn Disney's most favorite heroes into runway supermodels and fashion regulars into Disney types, and an original score by Oscar-winning composer Michael Giacchino.
The short film centers around Minnie Mouse's fantasy to be at the Paris shows. There she comes across key Disney characters — Mickey Mouse, Goofy, Daisy Duck, Cruella de Vil, Princess Tiana and Snow White — all decked out in unique designer clothes as they make their way down the runway."
Needless to say, I'M SO EXCITED.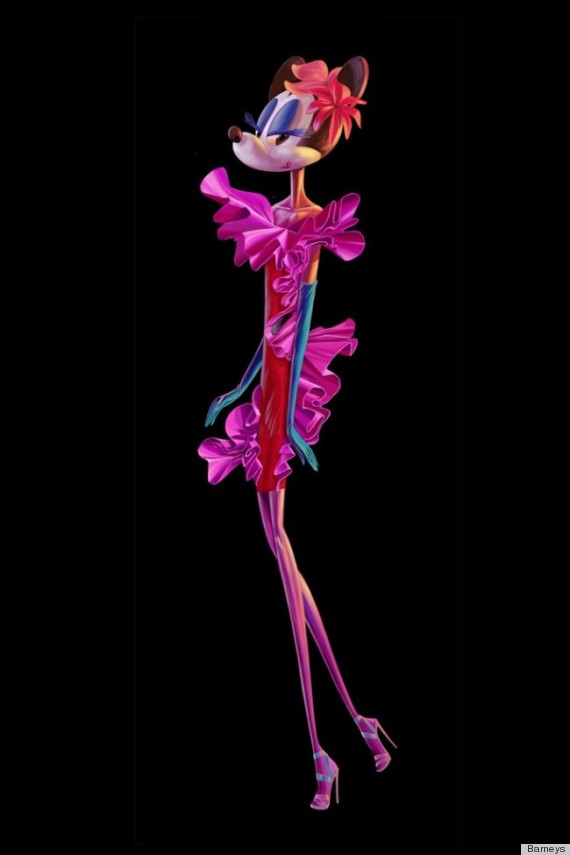 Minnie Mouse in Lanvin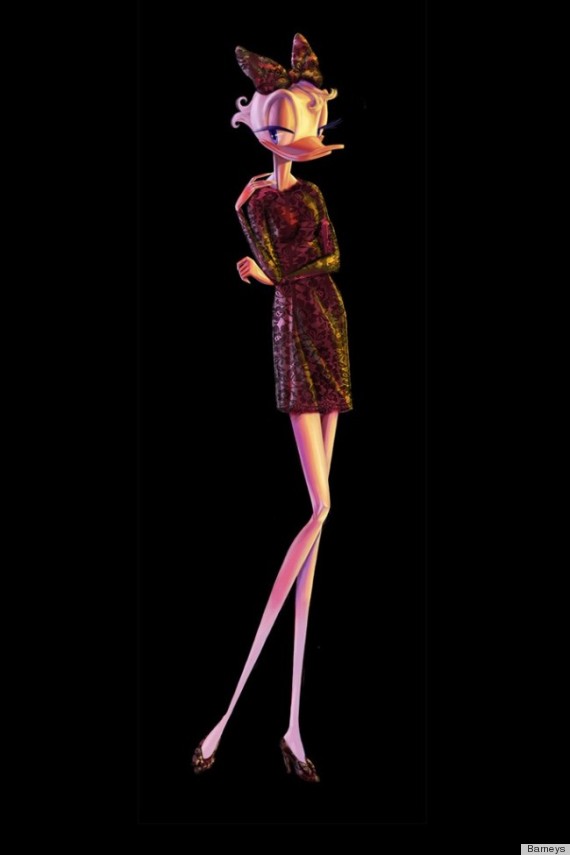 Daisy Duck in Dolce & Gabanna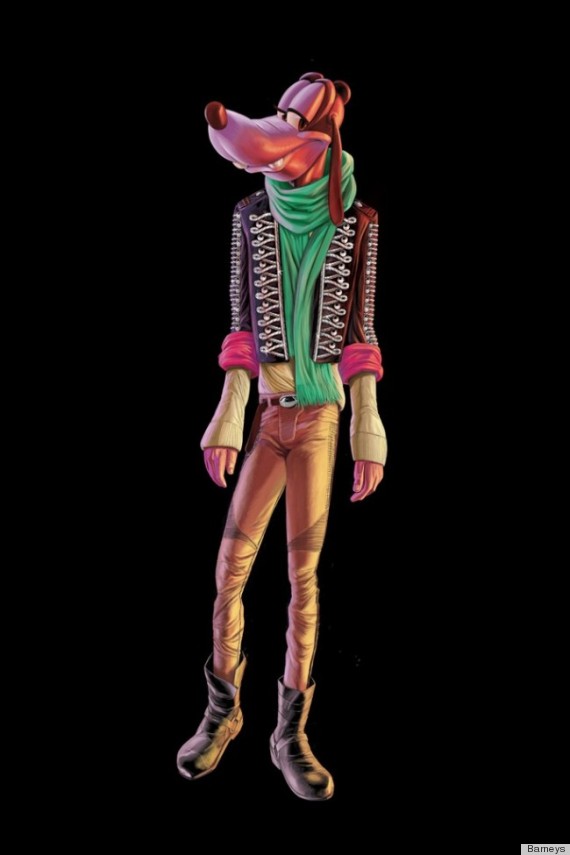 Goofy in Balmain
Lady Gaga
Niolas Ghesquiere & Mickey Mouse
Steven Meisel with Minnie Mouse
Anna Dello Russo
Linda Evangelista & Captain Hook
Alber Elbaz
View the preview video here ! http://www.youtube.com/watch?v=nZFnNOwHUDw